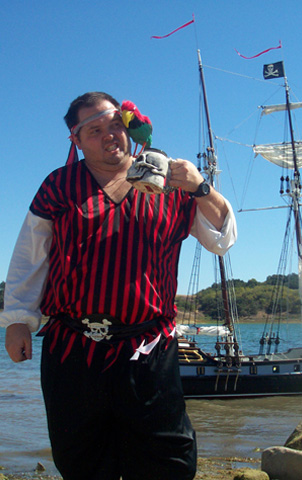 When you look somewhat closely at the life of Michael Colbert you'll find some amazing things. He has degrees in theatre and motion picture production. The amazing thing is that he actually works in those fields and makes a decent living. He has written comics including stories for "Bohemian Zen's Special Edition", Ghost Assassin, 01 publishing's New Breed, supplemental material for Volumes 1 & 2 of Titanium Rain, World War Kaiju (with Josh and Kat Finney) and his own original series "Crazy Mary". Plus original screenplays, prose stories, reviews, a column for Babylon 5 magazine, numerous interviews and a one act play or two. The amazing thing is that he's never worn one of those tweed jackets with the elbow patches. He has built up a staggering amount of geek cred working on such shows as "Babylon 5", "Firefly", "Chuck", "Buffy the vampire slayer", "MY name is Earl", "Power Rangers (seriously)" and "Torchwood". The amazing thing is that he is consistently not mobbed by geek girls desiring to do salacious things to him. He is a life-long comic book, science fiction and video game fan. The amazing thing is that, despite this, he managed to be married and procreate (a beautiful daughter who calls Spider man "Her buddy").
He lives and works in the Los Angeles area. The amazing thing is that he has never been to Jumbo's clown room.
He can be found on most internet thingys under the strange alias "Logos728". There is nothing amazing about that, really just a way to find him.